20th Annual
Charleston Leadership Prayer Breakfast
Thursday, November 18, 2021
6:30-7:30am | Fellowship/Breakfast
7:30-9am | Program
(Virtual Option Available, click here)
Book Sales and Signing by Shannon following the event.
Location: Seacoast Church, 750 Long Point Rd, Mt Pleasant, SC 29464
CLICK HERE FOR TICKETS & TABLES
CLICK HERE FOR SPONSORSHIP OPPORTUNITIES
CLICK HERE TO PAY FOR SPONSORSHIPS

Sign up to volunteer, we need your help!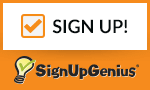 Keynote Speaker: Shannon Bream
Come hear Shannon's heartfelt testimony – sharing her personal story of fully trusting in God through challenging setbacks while keeping hope, finding purpose in the pain, and laughs along the way.
Shannon Bream is the anchor of Fox News at Night and Chief Legal Correspondent for the Fox News Channel. She is also the author of the best-sellers Finding the Bright Side and the newly-released The Women of the Bible Speak.
For More Information about Shannon, CLICK HERE.