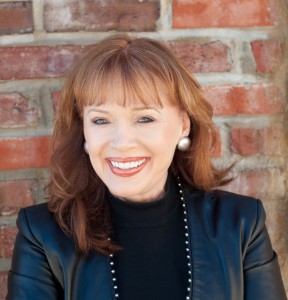 A new world class Christian speaker, Carol Kent was secured in record time. A process that usually takes 2-3 months. God is Great. All the Time!
Martha Williamson had to cancel due to an illness. Our prayers go out to her for complete healing. We will miss hearing Martha's message but are so blessed to have Carol Kent step in to be our Prayer Breakfast speaker this year. Carol Kent has been involved with Women of Faith Tour, Focus on the Family, Women of Joy, Billy Graham Prime Time TV Special, Dateline NBC, CNN LIVE, Deborah Norville Tonight on MSNBC, In Touch with Charles Stanley, among many others. www.carolkent.com See her Bio below…
WHAT PEOPLE ARE SAYING…
"When I Lay My Isaac Down is a book about the worst pain that a parent could ever experience and the grace of God that sustains us when that pain never goes away. Carol Kent has laid open her broken heart and proven that triumph can exist in tragedy."
Dr. David Jeremiah, Founder, Turning Point Ministries
"Carol has faithfully laid down her life for the gospel. And now, God has asked her to lay down her most precious treasure—her only son. Today, Carol has come away from the altar gloriously transformed…so will you."
Kathy Troccoli, Author, Speaker, Recording Artist, Nashville, TN
"Going into a conference led by Carol Kent is like walking into a highly charged magnetic field. It is exciting! Things are popping! And you have to keep moving!..It is more than energy and enthusiasm; it is a deep-rooted faith in God as revealed in Jesus Christ."
Dr. Nell Mohney, Author & Speaker, Chattanooga, Tennessee
Carol Kent
Best Selling Author & Popular International Public Speaker
Carol Kent is best known for being dynamic, humorous, encouraging, and biblical. She is a former radio show co-host and her messages have been featured on Focus on the Family. She has been a keynote speaker at Women of Faith, Time Out for Women, and Heritage Keepers arena events; she has also spoken at The Praise Gathering for Believers and at Vision New England's Congress. She has also been a featured speaker at many of the Extraordinary Women and Women of Joy arena events.
Carol has spoken internationally in South Africa, Germany, Bulgaria, China, Korea, Hong Kong, Guatemala, Mexico, and Canada. She regularly appears on a wide variety of nationally syndicated radio and television broadcasts. Past appearances have included the Billy Graham Prime Time TV Special, Dateline NBC, CNN LIVE, Deborah Norville Tonight on MSNBC, The Harvest Show, Aspiring Women, Significant Living, In Touch with Charles Stanley, Focus on the Family, On Main Street, LIFE Today with James Robison, Prime Time America, Midday Connection, Family Life Today, HomeWord with Jim Burns, Key Life Network with Steve Brown, and 100 Huntley Street TV. Carol has also been a keynote speaker for the televised and nationally syndicated women's conference sponsored by Church Communications Network.
She is the president of Speak Up Speaker Services, a Christian speakers' bureau, and the founder and director of the Speak Up Conference, a ministry committed to helping Christians develop their speaking, writing, and leadership skills. She and her husband, Gene, have founded the nonprofit organization, Speak Up for Hope, which benefits inmates and their families.
Fears, Speak Up With Confidence, and Detours, Tow Trucks, and Angels in Disguise (all NavPress). She has also co-written with Karen Lee-Thorp the Designed for Influence Bible Studies (six books in the series, NavPress). Carol was the co-author and general editor of the Kisses of Sunshine Series of five books (Zondervan). Her articles have been published in a wide variety of magazines. She has been featured on the cover of Today's Christian Woman and Christian Living Today.