2020/2021 CLF Associates
Want to make a Donation: Click Here
Or, donate on the associates websites below.

Drawing Near To God – Joanne Ellison www.drawingneartogod.com
We are a community of women making space for God and strengthening our commitment to spiritual growth
while navigating life's complexities. Drawing Near to God ministry brings women closer to Him.
Draw near to God and he will draw near to you. JAMES 4:8

Contact Angela Johnson for more information: angela@drawingneartogod.com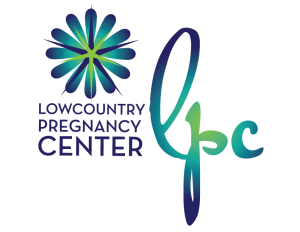 Lowcountry Pregnancy Center: www.lpcfriends.com
Lowcountry Pregnancy Center exists to provide life-affirming reproductive health and family service
in a compassionate Christian environment. We offer pregnancy testing, ultrasounds, STI testing,
parenting classes and baby items to support men and women in the Lowcountry.
Contact Joy Yarborough for more information: joy@lowcountrypregnancycenter.com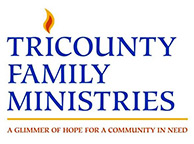 Tricounty Family Ministries: www.tricountyfamilyministries.org
Tricounty Family Ministries is a non-denominational, non-profit providing food, clothing, medical care,
counseling, job placement, shelter, financial assistance and vital services to the impoverished.
We offer a safe, compassionate, and inviting place for all people in need.
For I was hungry, and you gave Me something to eat; I was thirsty, and you gave Me something to drink;
I was a stranger, and you invited Me in. Matthew 25:35
Contact Kara Stewart for more information: Kara.stewart@tricountyfamilyministries.org
---
Please send any request for information to krogh@clf1670.org.
Click here to check out our…
Details About The CLF Associates Program
The Need:
Charleston has many Christian non-profits. Many times people have asked us for our opinion on whether to invest or not in a specific non-profit. The answer would depend on if we were very familiar with the particular non-profit. As a Leadership Foundation (LF) we felt it would be excellent if we had a group of Christian or Christian formed nonprofits that we had vetted and could give limited recommendations about them. These non-profits could all benefit from increased funding, volunteers or awareness. All of the nonprofits selected must serve the Charleston metro area.
What's in it for the Christian Non-Profits?
Exposure to a much wider audience of Christian minded leaders. potential for more sources of revenue. Promotion and featuring in our newsletters and at the breakfast with CLF as a cheerleader. Also keep in mind that there is another benefit for the non-profits and that would be the potential of new volunteers which for a non-profit is sometimes a cash equivalent.
What's in it for CLF?
It gives us a bully pulpit to talk about the good our city's Christian non-profits are doing and the difference they are making. Each non-profit that becomes an associate would be encouraged to use the breakfast as one of their evangelical outreaches for the year.
Vetting committee:
Chairman: John Boatwright
Members: John Carroll, Byron Davis, Robert Gerber, Kathryn Krogh, Bob Nuttall, Robbie Robinson, Bill Stanfield, Jerry Young.