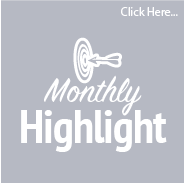 Providing a calming, trusted "Ministry of Presence" during times of need!
(843)724-1212

Fax: (843)724-1211 | 
ccc@coastalcrisischaplain.org
coastalcrisischaplain.org

 | 

Click Here

To See A List Of Our Chaplains |

Donate

 
Mailing Address 
PO Box 21833, Charleston, SC 29413
Donate on May 5 | Help Us #Lift The Lowcountry


The Chaplaincy provides pastoral care and counseling for employees and families of first responding agencies, as well as families and victims of tragedy. The Chaplains bring their helping hands, listening ears, and connection to resources and information to families during times of need. In addition, our service includes, assisting the coroner in notifying individuals who have lost a family member in an unexpected manner, assisting the Mobile Crisis Unit and SWAT teams in hostage negotiations, other local emergency situations, and providing follow-up visitations and counseling services in the home or in the hospital for victims of crimes and their families.
The Chaplaincy is a Judeo-Christian organization that works closely with all law enforcement and emergency agencies to provide assistance during emergency situations. These include murders, suicides, shootings, fires, including the fire at the Sofa Super Store on June 18, 2007 where nine Charleston firefighters died, and similar critical events. From its beginning with one Chaplain (Rev. Dewey), the Coastal Crisis Chaplaincy has grown to its present strength of two full time Chaplains and some 20 volunteer Chaplains that provide pastoral care and counseling 24 hours a day, seven days a week.
The Survivor Follow-Up Group
The Survivor Follow-Up Group is a support group of lay persons which follows up with individuals and families after the unexpected loss of a family member. The group meets once a month for training and to report on their cases. These meetings are on the fourth Monday of every month from 6:30pm-8:30pm at North Charleston City Hall located at 2500 City Hall Lane. If you are interested in finding out more about this group, or are interested in becoming a volunteer, please call the CCC office at 724-1212.