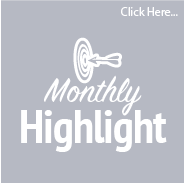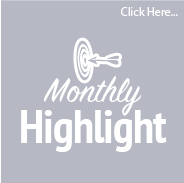 890 Johnnie Dodds Blvd. | Building 3, Suite A | Mt. Pleasant, SC 29464 843.884.3888 | Fax  843.884.8124 | Email 
admin@myliferesources.org
Faith-Based, Non-Profit Counseling, Tutoring, Testing & Training Services
 for individuals, families focusing on the WHOLE person – Mind, Body & Spirit. "He heals the brokenhearted and binds up their wounds." ~ Psalm 143:3

Core Values
Our core values are the heart of Life Resources and serve as the guiding principles by which we live, both personally and professionally.
LOVE    "Love your neighbor as yourself" is the basis for truly compassionate care.
INTEGRITY    We live what we offer. We live it out personally and corporately with each other and with our clients.
FAITH    We recognize that God is the Healer and we are simply His vessels.
EXCELLENCE    We strive to be the very best in our professional roles, personal lives, and in the way we do business.
Healing: Rooted in Faith
We are a Christian Mental Health Resource Center serving the Lowcountry of South Carolina. As a faith-based non-profit organization, we seek to provide affordable life transforming resources to children, adolescents, and adults in a peaceful, safe, and confidential setting that honors individual religious and cultural differences. Built on the foundation that the most powerful model for real life change is one that integrates sound clinical practice and the best of science with the Power and Truth of the Gospel, we partner with you on your journey to healing and wholeness.   All of our counselors hold accredited Masters or Doctoral level degrees and are either ordained in ministry, licensed therapists or are pursuing licensure under supervision in the State of South Carolina.  We strive to maintain the highest level of personal and professional integrity in our service to you.  
Counseling
At our core, Life Resources provides a safe and confidential setting where professional therapists offer hope and guidance to foster relational healing. We believe that God is the Healer and we are simply His vessels to help restore authentic relationship with God, ourselves, and others. Individual, couples and family therapy is available in a wide range of modalities, including EFT (Emotion Focused Therapy).
Life Resources offers confidential counseling for leaders in churches and business organizations.
Equipping: Path To Success
We offer diagnostic testing, individualized tutoring, and life coaching in a supportive and professional environment to assist children, adolescents, and adults achieve their academic and career goals and enhance their personal growth. Our comprehensive testing is administered and evaluated by certified School Psychologists and all tutors hold certification within their specific area of academic expertise. We strive to maintain the highest level of personal and professional integrity in our service to you.  
Diagnostic Testing
Psychological and educational testing often holds the key for identifying obstacles to educational and occupational success. Our Psychologists provide both clinical and academic diagnostic testing for individuals of all ages, and tailor specific recommendations for remediation and change to each individual.  
Training: Cultivating Growth
Training and development is a lifelong process that is necessary for the health of an individual, an organization, and the community. At Life Resources we support and encourage the continued education of our staff and professional peers by providing access to the best and most current clinical training. We serve the greater community by partnering with local churches, schools, non-profits, and other organizations to facilitate workshops and provide speakers on topics pertinent to their needs.  
Professional Development
We value high quality professional development and leadership training from an integrated base of theologically and scientifically sound principles. We offer ongoing peer supervision and training in many clinical areas, including Emotion Focused Couples Therapy (EFT).  
Community Outreach
Our professionals are available to speak or conduct workshops for schools, churches, and other organizations on a wide range of topics. Free or reduced cost seminars are periodically offered to the general public in areas such as parenting, healthy communication, advocating for your child's educational needs, and spiritual growth.
Life Resources began in 2010 with the mission to provide faith based counseling for individuals, couples, and families, psychoeducational evaluations, tutoring and coaching for the greater Charleston community. From the outset, it was apparent that many people could not afford the standard rates for these services, even those with moderate income. No insurance panels cover some services, such as marriage counseling or psychoeducational testing.
As people benefitted from our services, we began to be approached by grateful clients who wished to come alongside others to help them receive services. Churches began to provide scholarship assistance for people to receive counseling through Life Resources.  We began to realize that if we could offer the opportunity for our supporters to make charitable donations to help provide these services to those who could not otherwise afford them, the range and breadth of services we could provide to our community could be greatly expanded.
At the same time, other therapists began to approach us for mentoring in their professional development. There are few vehicles to provide this training and mentoring, and it inspired us to consider that scholarship help could also be offered for therapists to have greater access to professional development, either by offsetting costs to send them to other places for courses or by raising funds to bring high calibre training to Charleston. We also realized that bringing speakers/ trainers to Charleston could not only benefit professionals, but the community at large, as the topics for training are also relevant to the general population.
As a result, Seeds of Life, Inc. was formed as a non-profit vehicle to provide seed money and scholarship funds to fulfill the mission of Life Resources to bring personal and relational healing, equipping for life success, and professional training to the greater Charleston Community and beyond. By God's grace, we received our 501c3 designation in November of  2014, just 11 weeks after our application was received by the IRS.