Donate
Charleston Leadership Foundation
...bringing together local Christian leaders to minister to the community and change lives.
Sign up here to be added to our mailing list or to sign-up to volunteer. We'll keep you up-to-date on what's happening with the Charleston Leadership Foundation.
Monday, October 11, 2021
The 2nd Annual CLF Legacy Golf Tournament
Fall 2021 – Date To Be Announced Later
20th Annual Charleston Leadership Prayer Breakfast
Watch Anne Graham Lotz speak at the 2020 CLF Prayer Breakfast Click Here
Sales for 20th Annual Charleston Leadership Prayer Breakfast will be posted soon…
Find out more about being a sponsor of the Charleston Leadership Foundation and its events.
Click here to submit a prayer request or schedule a prayer appointment.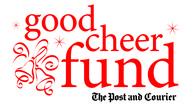 CLF and the Post and Courier Good Cheer Fund
Answering Prayers by Answering Needs.
Have a Need? Know Someone Who Has A Need?
Consider Donating to the Good Cheer Fund to Spread Some Christmas Joy
Give to the Post and Courier Good Cheer Fund this holiday season.
Click Here
.
We are honored to join the Good Cheer Fund in helping provide for individuals' needs during the holiday season. CLF was founded in 2002 in order to bring together local Christian leaders to minister to the community and change lives. Participating with Good Cheer Fund to identify needs and help respond to them is directly in line with our mission. Over the years, our focus has been on prayer for people and our community, especially building community bonds across diverse cultural lines, evident even among Christians.
Now, CLF will also be helping people more directly with their physical needs, needs that are no doubt being lifted to the Lord in prayer by individuals and families – "Answering Prayers by Answering Needs."
Read More
19th Annual Charleston Leadership Prayer Breakfast held on Nov. 19, 2020 at Seacoast Church in Charleston, SC featured Anne Graham Lotz. The event was also streamed live online.
________________________
PROGRAM:
0:00 MUSIC Awake My Soul by Seacoast Music Featuring Tara Banks
4:35 WELCOME by Scott Woods, South Carolina Federal Credit Union
8:00 SONG-AMERICA by Kanika Moore with Stephen Washington on Keyboard
11:25 INVOCATION/BLESSING/PLEDGE OF ALLEGIANCE by Van Barnhill, East Cooper Baptist Church
14:00 CLF NON-PROFIT ASSOCIATES by John Boatwright, Carolina Eyecare
21:22 CLF GOOD CHEER FUND by PJ Browning, The Post and Courier
24:35 WELCOME FROM THE COMMITTEE by Will Haynie, Mayor of Mt. Pleasant
27:42 SCRIPTURE READING-Colossians 1:3-4, 9-14 by Keith Summey, Mayor of North Charleston
31:37 PRAYER FOR OUR COMMUNITY by Anthony Thompson, Holy Trinity Reformed Episcopal Church & Marshall Blalock, First Baptist Church of Charleston
40:45 SONG-AMAZING GRACE by Kanika Moore with Stephen Washington on Keyboard
46:06 KEYNOTE SPEAKER INTRODUCTION by John Tecklenburg, Mayor of Charleston
49:40 KEYNOTE ADDRESS by Anne Graham Lotz
1:32:20 CLOSING/BENEDICTION by Erica Taylor, Charleston County School District
________________________
The Charleston Leadership Foundation …bringing local Christian leaders together to minister to the community and change lives. For the last 19 years we have hosted the Annual Charleston Leadership Prayer Breakfast that attracts approx. 1200 people for a morning of fellowship and worship to hear from a national speaker about their testimony and how they came to know Jesus Christ. We also support local non-profits in our CLF Associates Program. CLF is a charitable agency of the Post and Courier Good Cheer Fund that assists those less fortunate in our community over the Christmas holidays. Working hand-in-hand with local faith leaders, we are answering prayers by answering needs. To learn more about the Charleston Leadership Foundation go to www.clf1670.org.
Read More
19th Annual Charleston Leadership Prayer Breakfast
View Event Free Online
LINK AVAILABLE NOW: clfprayerbreakfast.online.church
Click Here for FLYER: VIRTUAL LINK & IMPORTANT INFORMATION including a giveaway
Click Here if you would like to register for the virtual event we'll email you the link and the flyer.
Thursday, November 19, 2020, 7am – 8:30am
(pre-event 6:45am)
Seacoast Church, Mt Pleasant
750 Long Point Rd • Mount Pleasant, SC 29464
Speaker – Anne Graham Lotz
Read More
In-Person & Virtual Viewing
Information
19th ANNUAL CHARLESTON LEADERSHIP PRAYER BREAKFAST
Thursday, November 19, 2020, 7:00am – 8:30am
(In-person attendees please arrive by 6:40am for 6:45am pre-event)
Seacoast Church – 750 Long Point Road, Mt. Pleasant, SC 29464
FOR PDF PRINTABLE DOWNLOAD CLICK HERE
Anne Graham Lotz will be giving her message virtually from her studio in North Carolina. All other speakers and musical guest Kanika Moore will be in-person.
IN-PERSON DETAILS
for Sponsors, Table Leaders & Ticket Holders
Haven't purchased yet? Click here for Sponsorships, Tables & Tickets
Event Details
Purchased 8 person tables have been converted to 5 participants total, including table host, in reserved row seating in the auditorium. (Event & Gold Sponsors have 2 tables each and some Table Leaders have purchased multiple tables.)
Sponsors and Table Leaders, by emailing charlestonprayerbreakfast@gmail.com, please let us know if you would like to bring more guests as there may be space available.
Individual Tickets include 1 seat per ticket. Some sponsorships include 2 tickets and will have 2 seats. Email charlestonprayerbreakfast@gmail.com if you would like a group of individual tickets to be seated together.
Arrive 20 minutes early to pick up your meal and get to your seat. Pre-event begins at 6:45am.
All seating is assigned and will be given to you and your guests upon arrival by Greeters. All attendees will need to know who purchased their table or ticket.
Saffron Bakery Meal for each guest
Choice of 1 Ham & Cheese Croissant or 1 Spinach Croissant
1 muffin
Choice of Orange Juice or Apple Juice
1 Coffee with condiments
Safety Details
Masks are required except when actively eating/drinking.
Table seating converted to assigned row seating.
600-person capacity, every-other row seating (25% of full occupancy).
No fellowship time prior to event.
Breakfast meals are individually packaged.
If you have fever, a cough or a cold or are otherwise feeling bad, please forego attending in person and watch the online version of the prayer breakfast.
If you are in an at-risk group for the virus please use your best judgement as to whether to attend in person or not.
VIRTUAL VIEWING
If you choose not to attend in-person, you can watch the prayer breakfast event on-line this year! Feel free to share the event link with everyone you know. All are welcome to view this event at no charge.
Viewing Options
Link will be emailed to you prior to event.
If you are not registered for the virtual event, please register here to have the free link emailed to you.
View alone or invite unlimited guests to join you at your home, church or office.
View online by entering event link into your web browser- google chrome, safari, etc. on your phone, laptop, desktop or Smart TV
Log on at 6:45am for a pre-event.
OBTAINING CONTINENTAL BREAKFAST
for non-attending guests
This applies to guests that have already paid or will be paying for tables, sponsorships or individual tickets and will not be attending in person.
For table purchases and sponsorships that include tables, 1 table=10 guests max, 1 meal per person. For individual ticket purchases, 1 meal per ticket purchase.
PICK UP at Saffron Bakery, 333 E Bay St, Charleston, SC 29401 (starting at 6:00 am Nov. 19th). Reserve breakfasts for pickup by Wed., Nov. 4th EMAIL CLFPrayerB@gmail.com with your name, email, mobile phone and number of meals.
FOR DELIVERY from 5:00 am to 6:45 am (minimum of 10 meals) to your home, church or office, EMAIL CLFPrayerB@gmail.com with your name, address, mobile phone and number of meals. $25 delivery cost payable to CLF.
Number of deliveries is limited so reserve early. Deadline is Mon., Oct. 26th.
OR request reimbursement from CLF to buy your own breakfast by sending email request to CLFPrayerB@gmail.com, $100 refund for each table purchase, $10 refund per individual ticket holder.
Saffron Bakery Meal for each person
Choice of 1 Ham & Cheese Croissant or 1 Spinach Croissant
1 muffin
Choice of Orange Juice or Apple Juice
1 Coffee with condiments
WE NEED YOUR HELP!
Please Share Virtual Link
Please help us spread the word and share the free virtual link to everyone you know.
Our #1 goal is to bring the love of Jesus Christ to as many people as possible during this tumultuous time in our nation.
Prayerfully Consider Donating
These are especially tough times for non-profits. If you will not be attending in person, we ask that you prayerfully consider donating what you have paid, or would have been paying, to help CLF cover event costs and overhead. This will help us get through to 2021 and your support enables us to offer unlimited viewing for a wide audience.
PLUS, any money over and above our costs will be donated to non-profits in our community.
Click Here to Donate.
Read More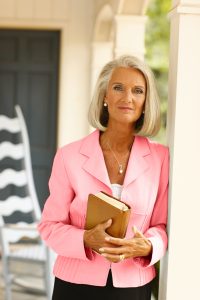 19th Annual Charleston Leadership Prayer Breakfast, Thursday, November 19, 2020
Anne Graham Lotz was born and reared in Montreat, North Carolina, the second daughter of Billy and Ruth Graham. She is the mother of three children and three grandchildren.
From 1976-1988, Anne taught Bible Study Fellowship, a weekly Bible study class in Raleigh, NC of over 500 women. Her original class multiplied until today there are nine other classes of similar size in Raleigh.
In 1988, Anne established AnGeL Ministries, a non-profit corporation, which seeks to give out messages of Biblical exposition through her speaking, tapes and books. Four of her books – The Vision of His Glory, God's Story, Just Give Me Jesus and My Heart's Cry – have received the Gold Medallion Award. She has also published Heaven: My Father's House; Daily Light; two Daily Light Journals; Just Give Me Jesus Journal; Why?: Trusting God When You Don't Understand; The Joy of My Heart; My Jesus Is…Everything; Life Is Just Better with Jesus, The Magnificent Obsession; Fixing My Eyes on Jesus; Heaven: God's Promise for Me; Expecting to See Jesus; Wounded by God's People; The Daniel Prayer, The Daniel Key, Storming the Gates of Heaven, and her latest release, Jesus in Me. Anne's messages have reached people around the world through daily radio spots — Daily Light for Daily Living – and her weekly radio program – Living in the Light – which are carried by almost 1000 radio outlets.
From 2000 – 2012, Anne held Just Give Me Jesus revivals, life-changing events in arenas in over thirty cities around the world, including Seoul, South Korea; London, England; Cardiff, Wales; San Juan, Puerto Rico; Asuncion, Paraguay; Kiev, Ukraine; Panama City, Panama; Toronto, Canada; Oslo, Norway; Manila, Philippines and Chisinau, Moldova. Subsequent to this, her presence through social media has escalated through her website, and is one of the main emphases of her current ministry.
Anne has broken many glass ceilings. She was the only woman to be a plenary speaker at the International Congress of Itinerant Evangelists in Amsterdam in 1983, 1986 and 2000 and at the School of Evangelism in Moscow in 1991. She has been the featured speaker at conferences, seminaries, churches and universities on every continent of the world with the exception of Antarctica. Anne has received six honorary Doctorates. She presently serves on the Board of Directors for the Billy Graham Evangelistic Association, having previously served on the Board of the Evangelical Council of Financial Accountability, the Board of Trustees for Gordon-Conwell Theological Seminary and the Board of Regents for Baylor University.
She was the Honorary Chair of the National Day of Prayer in 2014, then was chosen by Shirley Dobson to succeed her as Chairman of the National Day of Prayer Task Force from 2016-2017.
Anne's aim is clear – to bring revival to the hearts of God's people. And her message is consistent – calling people to a personal relationship with God through His Word.
Read More
ABOUT ALPHA

SOUTH CAROLINA
Alpha is a global non-denominational ministry which runs in 169 countries and has had over 29 million participants. Generally experienced over 11 weeks, Alpha provides a teaching followed by interactive small group discussions. Guests explore such questions as "Why does God allow pain and suffering?","Does God heal today?" and "Why and how should I share my faith?"
​
Alpha South Carolina/Christian Ministries of the Carolinas is a 501(C)3 organization based out of Mount Pleasant, SC. AlphaSC and runs financially independent from Alpha USA and Alpha International. We raise funds from individuals, foundations and churches in order to introduce, train and coach churches, prisons, campuses and workplaces in South Carolina to utilize and successfully run the Alpha Course.
Read More
Main Sponsor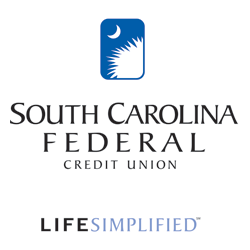 What's Happening
The CLF Good Cheer Fund is Open for 2020 Now!
November 30, 2020
CLF and the Post and Courier Good Cheer Fund Answering Prayers by Answering Needs. Have a Need? Know Someone Who Has A Need? Contact us about needs you know of over the holidays for Individuals or families so we can bring them some good cheer. Click here for an application form. Consider Continue Reading »