Donate
Charleston Leadership Foundation
...bringing together local Christian leaders to minister to the community and change lives.
22nd Annual Charleston Leadership Prayer Breakfast – Thursday, November 2, 2023
Sponsorships, Tickets & Tables on sale Click Here.

Click Here to watch the 2022 Prayer Breakfast Video featuring Darryl Strawberry
Find out more about being a sponsor of the Charleston Leadership Foundation and its events.
Click here to submit a prayer request or schedule a prayer appointment.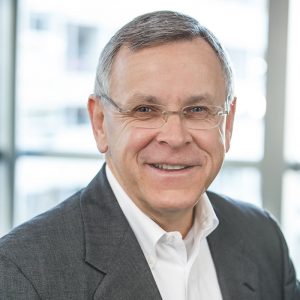 Charlie is the President of Paparelli Ventures. He has been a professional angel tech investor focused on the greater Atlanta area since 1992. Since that time he invested in over thirty-five startups. He is an active blogger on paparelli.com helping entrepreneurs in their next step in business and in life.
Charlie is an advisor/mentor to entrepreneurs at the Advanced Technology Development Center at Georgia Tech and at the Atlanta Tech Village in Atlanta. He writes and speaks on entrepreneurship, angel investing, and what it means to be a Christian in business. He is married to Kathy for 46 years. He has four children and six grandchildren. He is a long-standing member of The Church of the Apostles Atlanta. He is a graduate of the University of Miami with a BBA in Accounting.
Over his investing career, his community involvement includes Chairman of High Tech Ministries, the President of the Technology Executive Round Table, the President of the Business & Technology Alliance, a board member of the Southeast Software Association, and Chairman of High Tech Month of Georgia.
Prior to Paparelli Ventures, he was an executive for several public software and services companies. He started his career as an entrepreneur of a software company selling to CPAs.
Read More
Check out all of the photos from the prayer breakfast this year. Thank you to VanessaK and Hunter Gatling for taking wonderful photos!
Read More
PROGRAM with start times:
Chapter 1 – 00:00
Invocation/Blessing/Pledge
Fred Whittle
Chapter 2 – 04:00 Welcome
Kristy Vasquez
Chapter 3 – 09:05
Song: National Anthem by Rachel Kirkman
Chapter 4 – 11:09
Special Presentation
Chapter 5 – 15:39
CLF Associates
Dr. John Boatwright
Chapter 6 – 22:17
Scripture/Prayer for the Community
Rev Dr Byron Benton
Mount Moriah Missionary Baptist Church
Chapter 7 – 27:35
Prayer for South Carolina
Pastor Josh Surratt
Seacoast Church
Chapter 8 – 30:05
Prayer for the United States
Rev Marshall Blalock
First Baptist Church of Charleston
Chapter 9 – 33:55
Song: It is Well With My Soul by Rachel Kirkman
Chapter 10 – 39:38
Keynote Speaker Intro
Mayor Will Haynie
Town of Mt Pleasant
Chapter 11 – 43:39
Darryl Strawberry
Chapter 12 – 01:20:08
Closing
Bob Nuttall
Chapter 13 – 01:24:39
Benediction
Pastor Dave Bruner
East Cooper Baptist Church
Read More
Hear Darryl's Talk | 2022 Prayer Breakfast: Click Here
On Nov. 10, 2022 we heard Darryl's incredible story leading us to a stronger walk with Jesus Christ.
Darryl Strawberry is described as a legend by many who have been dazzled by the dynamics of his game, the power he possessed at the plate and the story of redemption that continues to bring hope to so many lives. He has earned the legendary nicknames and phrases of one of the most feared home run hitters in the game of baseball, Straw's Sweet Swing, Strawberry's Field Forever and The Legendary Straw Man!
Today, as an ordained Minister, Darryl's purpose and passion is serving The Lord Jesus Christ by speaking a message of hope and helping others transform their lives through the power of the gospel. "I was once very lost and tormented but now I am found and free in Christ Jesus. I want everyone to experience the saving and transforming power of Jesus Christ." -Darryl Strawberry
Website: www.strawberryministries.org
See video below.
2016 Appointed as an Advisory Board Member of SAMSHA (Substance Abuse Mental Health Services Administration)
2014, New Book Release, "The Imperfect Marriage", Help for Those Who Think It's Over, with wife Tracy Strawberry
2014 Co-Founder Darryl Strawberry Recovery Center in Orlando, Florida
2011 Founded Strawberry Ministries www.strawberryministries.org
2010 Donald Trump's Celebrity Apprentice
2009 New York Times Best Selling Author: Straw Finding My Way
4 World Series Titles: New York Mets 1986, New York Yankees 1996, 1998, 1999
8 Time National League All-Star: 1984-1991
National League Homerun Leader (1988)
1983 National League Rookie of the Year: New York Mets
1983 Topps All Star Rookie of the Year
2 Time NL Silver Slugger Award: 1988, National League Slugging Percentage Leader: 1988
20 Home Run Seasons 10x's over: 1983-1991, 1998
30 Home Run Seasons 3x's over: 1987, 1988, 1990
100 RBI Seasons 3x's over: 1987, 1988, 1990
100 Runs Scored Seasons 2x's over: 1987, 1988
2 Time Cancer Survivor
Books:
Turn Your Season Around by Darryl Strawberry
​The Imperfect Marriage Book with Video Sessions, by Darryl & Tracy Strawberry
Clean Sober & Saved Workbook with Video Sessions (Addiction, Alcoholism, Recovery), by Tracy Strawberry
Clean, Sober & Saved Family and Friends Edition, Workbook with Video Sessions
Daily Devotional: The Invitation to Intimacy with God by Tracy Strawberry
Read More
20th Annual Charleston Leadership Prayer Breakfast held on Nov. 18, 2021 and featured Shannon Bream.
PROGRAM with start times:
(click the links below the video on vimeo website to jump to the different parts of the program.)
0:00 Welcome
Beth Jaskiewicz, South Carolina Federal Credit Union
4:28 Invocation/Blessing
Rev. Dr. Byron L. Benton, Mt. Moriah Missionary Baptist Church
6:48 Pledge of Allegiance
Mayor Keith Summey, Mayor of North Charleston
8:45 Interlude
Bright Family Singers, Carl Bright, Director
12:34 Announcing the Associates for 2021/2022
Robert Gerber, GJS Architecture
17:00 CLF Good Cheer Fund
Robie Scott, The Post and Courier
20:26 Welcome from the Committee
Mayor Will Haynie, Mayor of Mt Pleasant
24:05 Scripture Reading: 2 Corinthians 12:5-10
Darrin Goss, Coastal Community Foundation
25:40 Prayer for the Community
Dondi E. Costin, PhD, Charleston Southern University
30:37 Interlude
Bright Family Singers, Carl Bright, Director
35:28 Comments
Mayor John Tecklenburg, Mayor of Charleston
37:40 Keynote Speaker Introduction
Mayor John Tecklenburg, Mayor of Charleston
39:30 Keynote Address
Shannon Bream
1:27:14 Closing
Fred Whittle, Jupiter Holdings
1:31:09 Benediction
Dave Bruner, East Cooper Baptist Church
The Charleston Leadership Foundation …bringing local Christian leaders together to minister to the community and change lives. For the last 20 years we have hosted the Annual Charleston Leadership Prayer Breakfast that attracts approx. 1200 people for a morning of fellowship and worship to hear from a national speaker about their testimony and how they came to know Jesus Christ. We also support local non-profits in our CLF Associates Program. CLF is a charitable agency of the Post and Courier Good Cheer Fund that assists those less fortunate in our community over the Christmas holidays. Working hand-in-hand with local faith leaders, we are answering prayers by answering needs. To learn more about the Charleston Leadership Foundation go to www.clf1670.org.
Read More
Main Sponsor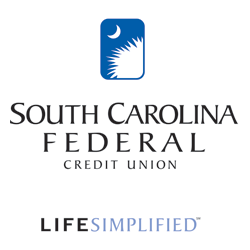 What's Happening
Charlie Paparelli – Keynote Speaker for 2023
June 17, 2023
Charlie is the President of Paparelli Ventures. He has been a professional angel tech investor focused on the greater Atlanta area since 1992. Since that time he invested in over thirty-five startups. He is an active blogger on paparelli.com helping entrepreneurs in their next step in business and in life. Charlie is an advisor/mentor to Continue Reading »