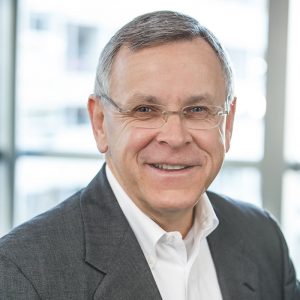 Charlie is the President of Paparelli Ventures. He has been a professional angel tech investor focused on the greater Atlanta area since 1992. Since that time he invested in over thirty-five startups. He is an active blogger on paparelli.com helping entrepreneurs in their next step in business and in life.
Charlie is an advisor/mentor to entrepreneurs at the Advanced Technology Development Center at Georgia Tech and at the Atlanta Tech Village in Atlanta. He writes and speaks on entrepreneurship, angel investing, and what it means to be a Christian in business. He is married to Kathy for 46 years. He has four children and six grandchildren. He is a long-standing member of The Church of the Apostles Atlanta. He is a graduate of the University of Miami with a BBA in Accounting.
Over his investing career, his community involvement includes Chairman of High Tech Ministries, the President of the Technology Executive Round Table, the President of the Business & Technology Alliance, a board member of the Southeast Software Association, and Chairman of High Tech Month of Georgia.
Prior to Paparelli Ventures, he was an executive for several public software and services companies. He started his career as an entrepreneur of a software company selling to CPAs.