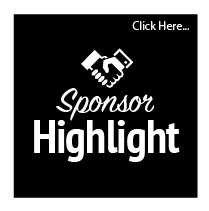 Interview with Robert V. Gerber, AIA NCARB CSI CDT
President, GJS Architecture LLC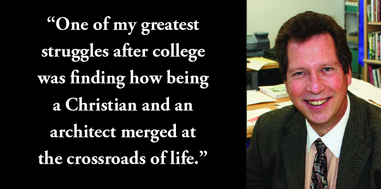 Was there a point in your profession where your faith helped you make a good choice?
I moved to Charleston in June of 1983 immediately upon graduating from Ball State University in Indiana. I had spent my last year in college living at Campus House, a student led ministry just off campus. We were responsible for activities to draw students into a closer relationship with Christ and to understand their calling with the great commission. I was drawn to Charleston, so I thought, because of its history, beautiful architecture, year-long sports and the beach. Many years later I realized why I was called to Charleston… One of my greatest struggles after college was finding how being a Christian and an architect merged at the crossroads of life. I can say for many years I did not see any potential merger. In 1987, I was a member at Cherokee Place United Methodist Church and had the privilege of being part of United Methodist Volunteers in Missions, UMVIM, as a team member from the Southeast planning and building a church facility just outside of Manilla in the Philippines. What an amazing opportunity!! I had traveled to parts of Asia, including China, while in college, but not to Manilla. UMVIM needed someone to help translate the design of a Pilipino architect into a plan that volunteers could understand and build. This is where my skills and talents could be used. Actually, this was Gods initial introduction of his plan for my life, that as a Christian Architect I was to serve his universal church! I returned from this mission event with my live forever changed, focused on the knowledge that I was to serve HIS church. Fast forward to 2016…..over 300 churches served from Charleston to Portland Oregon…
How did you and GJS connect with the mission of the Prayer Breakfast?
I believe that I first attended the CLF Prayer Breakfast in 2006 when Anne Graham Lotz was the Keynote Speaker. At Riverbluff Church I was part of the Billy Graham Television Ministry and wanted to hear Anne's message. This was my first introduction to the CLF. Five years later, in 2011, GJS Architecture was now 8 years old and I decided to get a table and invite some of the employees of our company and other business leaders to be at the breakfast. The speaker this year was Wayne Huizenga. His keynote presentation made a huge impact on my personal life. Part of the impact was just to witness the Charleston community coming together as one for this breakfast. As my faith, has continued to grow, I have come to the realization that Jesus is the answer to all our questions and we need to be in constant communications with him. Having worked with over 200 churches by 2011, I also realized that we as Christians are part of the same "team" with the great commission as our main mission. I am part of other Prayer Breakfast groups including the AIA Faith and Architecture Prayer Breakfast held every year at our national convention, but the CLF Prayer Breakfast is the most attended and provides excellent speakers. The CLF Prayer Breakfast is an excellent way for us all to be brought together as one body. This does not happen very often. How amazing it is to bring Christian and business leaders together to effect changed lives within our community!! We are stronger when we are working together!!! (especially in prayer) ….
Why do we sponsor?
After the 2011 Prayer Breakfast, I was so moved by the presentation as well as the attitude of the attendees that I decided that GJS Architecture would commit to be an annual sponsor. There are many wonderful local events that we can participate in or sponsor, but we must be selective. "Serving Christ's Church with the talents that He has provided us" is the core mission of GJS Architecture and the mission of the CLF is one that we fully support. It is also a great way for us to introduce the CLF to other business people who we invite to be at our table. I always look forward to the next CLF Prayer Breakfast and having almost 1 year to plan whom to invite to attend this event and be at our table. Thank you CLF!!!