We Are So Proud To Announce This Year's
Prayer Breakfast Music Will Be
Provided By The Mt. Moriah Choir.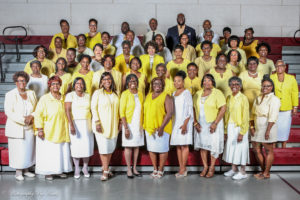 The Mt. Moriah Choir is under the direction of Rev. Darrell Ravenell, Worship and Arts Pastor, Mt Moriah Missionary Baptist Church. We are excited to see and experience what the Lord has in store for us this year as we praise and worship our Lord and Savior Jesus Christ. Join us on Tuesday, November 19th, 2019, 7am-9am at the Chas. Area Convention Center for the 18th Annual Charleston Leadership Prayer Breakfast. To buy tickets or tables, click here.